The role of the recruitment agency in 2021
Our team have over 45 years of experience within the recruitment industry and have seen many many changes over this time. One thing is for sure, the change will continue to happen and "the secret to change is to focus your energy not on fighting the old, but on building the new." -Socrates
Here are some of the predictions that we have for recruitment in 2021:
There will be more internal learning, diversification and upskilling
Many companies are now reporting their intention to upskill and cross skill their existing workforce to ensure that their valuable people become even more significant and adaptable in continuing times of change. To grow and absorb new ideas, concepts and learning people need time and the ability to put the practical into practice immediately.
We have already started to receive requests for high quality, long term temporary and contract support staff to assist whilst training is being undertaken. Recruitment agencies like ours work with specialised talent that can come in with little training and support and add value from day 1.  With all temporary or contract recruitment assignments we go to our highly regarded existing talent pool first, people that have represented us previously who have quality references of performing with high value.
Diversity will be a focus moving forward long term
There is a huge focus for many organisations to ensure that they are building a high quality and diverse workplace. Our feel is that this will not be an 'on trend' matter, but one that is highly essential moving forward for many organisations and quality, specialised recruitment firms like ours can assist with this.
Recruitment agencies spend all day every day speaking with such a diverse range of candidates applying for a diverse range of roles within a diverse range of industries. One of the benefits of working with a recruitment agency is having talent presented to you that is 'out of the usual scope' or out of your usual remit. Working as an extension of a company's brand and helping to support a diverse range of candidates to understand your internal culture, values, response to social responsibilities and corporate goals is a particularly enjoyable part of what our expert team do.
If virtual recruiting is here to stay – professional consultation will be more useful than ever
A very high percentage of organisations have indicated that they will continue with the virtual recruiting process, which will bring convenience and speed to the process that will make a huge difference as the market shifts and candidates move into the driver's seat!
The MJD Recruitment team will be able to add value in these situations by recommending candidates we know or have met previously, giving you a broader understanding of the individual and how they present and conduct themselves in person. We will also be endeavoring to interview all newly sourced candidates face to face wherever possible and can relay the way they conduct themselves in a face to face meeting, including their commitment to attend and genuine interest a role like yours.
Working with us will also mean that you will get that all-important second expert opinion on your shortlist, we know that sometimes it is more challenging virtually to form an opinion. We have seen multiple instances recently where hesitation has meant potential employers have missed out on their perfect candidate.
High-quality recruiters have proactively gone through major growth and learning too!
Throughout 2020 the MJD Recruitment team spent a high percentage of time working with clients and candidates discussing change within the workplace, how to increase productivity at home, how to diversify skillsets, client and candidate expectations, cultural change, new technologies, health and wellbeing concepts and so much more.
As a central hub of information gathering thoughts, ideas and expectancies from a wide range of stakeholders we have developed our business acumen and ability to offer more than just recruitment advice when we consult. This has always been a differentiator for our team and we are delighted to have become even stronger and more informed business advisors throughout this time. 
We also worked incredibly hard on updating our internal systems, processes and procedures to ensure that the service we deliver is more efficient and professional than ever and we are delighted to say that we have already seen the 'fruits of this labour' this year in the work that we are delivering.
Interested in chatting above any of the above matters or anything else, contact our team on 02 8042 1840 or 03 8639 5530.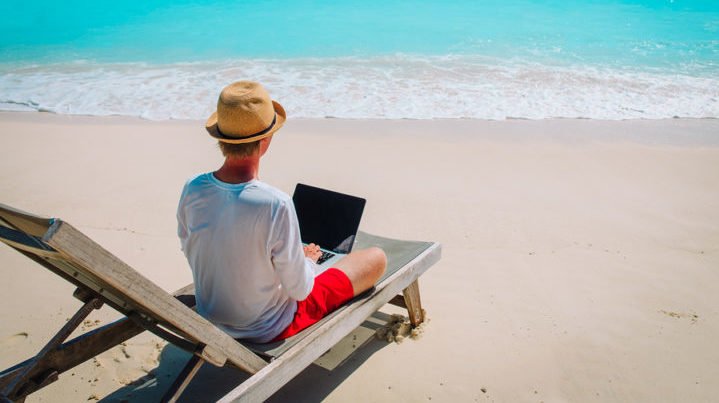 Human Resources Director magazine spoke to Martin about retaining valuable staff in different ways other than promotion to management