For clients wanting Office Management Staff that are highly skilled and for candidates looking for office management roles with potential
Office Manager Recruitment
Are you a candidate actively or passively in the job market, looking to secure or be informed about new opportunities that would complement your experience as an Office Manager? Are you an employer looking for a recruitment agency that will represent you proficiently in sourcing a high quality Office Manager?


MJD Recruitment is a specialist recruitment agency with dedicated offices in Sydney and Melbourne who effectively recruit for and assist job seekers in the position of Office Manager, across Australia. With 60 years of combined experience recruiting Office Managers, we understand just how imperative it is to get the right one in place – this is a business critical role that supports the smooth running of administration and operational functions across a business.


All of our Consultants have worked within roles that have included operational and office management responsibilities. Having recent, firsthand experience allows an understanding of what the role really entails and gives us a great advantage in interpreting a job brief or a candidates work history.
Many of our highly experienced Consultants continue to choose a specialisation in office support recruitment
because they understand just how business critical these roles are.
The right support staff provide a level of comfort to their teams that allows focus on more strategic matters.
What We Know About Office Management Recruitment
A high value Office Manager must be abundantly knowledgeable across all operational matters, with the ability to adapt to change in the blink of an eye.
Seeking The Perfect Office Manager
We dedicate time and resources ensuring that we are across the 'best of the best' Paralegals in the marketplace. Many of the roles that we recruit for are filled with candidates that come via referrals, our networks across the legal industry at so many different levels keep us informed about stand out talent.


Regarded as trusted & knowledgeable advisors, we go beyond recruitment support for our network of candidates. The candidate experience starts with the recruitment agency and receiving career advice from specialists with over 60 years of experience in legal support, builds immediate trust and respect for your brand.


We are incredibly proud to be working with some of Australia's top tier firms and respected organisations who regard our invaluable insight and real market knowledge when hiring Paralegals. 80% of the clients that we work with are a result of personal recommendations from existing business and career partners. With an adaptable, consultative approach we work alongside internal HR teams and run the entire recruitment process for others.
Seeking The Ideal Office Manager role
Working alongside accomplished Office Managers and supporting them with career goals, is a genuine privilege and one that we take seriously – but we also endeavour to ensure that there is an element of enjoyment in the process too! So many of the Office Managers that we have supported over the years have become long term friends, candidates and even clients of the MJD team.


We have long standing relationships with employer of choice style organisations and 60 years of collective knowledge about the Office Manager market – which means we can share with you an intimate knowledge as to why certain organisations or roles might be the right fit for you. We are known for our confidential and proactive introductions on behalf of our candidates, we don't wait around for a role to be called in, we professionally source suitable opportunities with existing & new prospects.


Our Office Manager network is first to hear about new opportunities before they go to advertising stage, keeping our valued candidates ahead of competition.


With Consultants that are highly experienced and knowledgeable, possessing great business acumen and understanding of company structures, we can confidently listen, suggest and advise around career paths and assist with career goals.
What We Understand About Office Management
In today's market, the Office Manager's role constantly evolves and needs to add a certain high value above the everyday responsibilities. We can help you identify & develop yours.
Are Office Recruitment Agencies The Best Way To Find A New Job?
If you're an experienced office support professional looking for the next step in your career, you may be considering applying for a few roles here and there. However, when you apply directly for a position, you run the risk of your resume being lost amongst the dozens of other candidates. At MJD Recruitment, we specialise in finding jobs that suit our candidates skill sets and personalities perfectly.

Our office recruitment agencies in Melbourne, Sydney, and Brisbane are here to help you stand out and get the position your qualifications deserve.
A Few Quick Facts About Recruitment
If you're considering signing up to a recruitment agency, it might be helpful to know a bit about recruitment in general.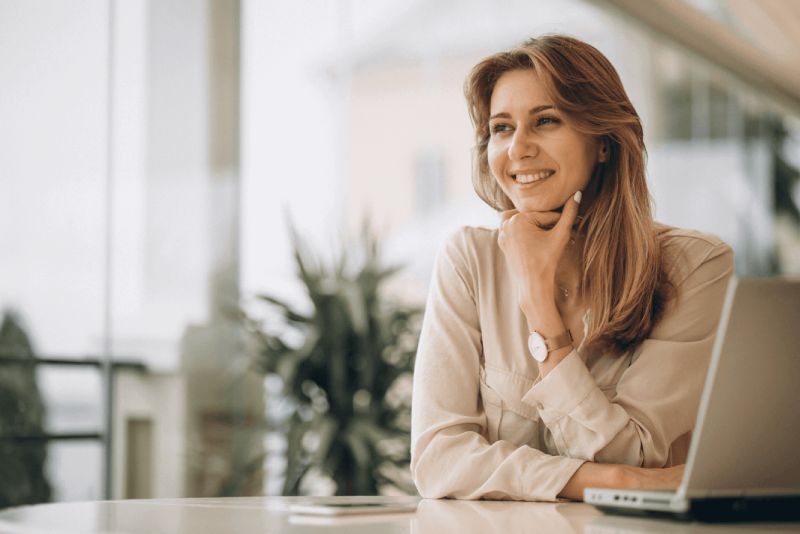 General recruitment agency.
A general recruitment agency is a jack of all trades, working with candidates and business partners from across a broad range of industries. They find roles for candidates of all levels of expertise.

Specialist recruitment agency.
These agencies typically focus on recruiting for a specific industry such as retail, healthcare, or hospitality. The network of candidates within these agencies usually have highly sought-after skills and experience. MJD Recruitment is one such agency, with specialist executive assistants, personal assistants, legal secretaries/assistants, and other office support professionals in our vast network of candidates.

Executive recruitment agency.
An executive recruitment agency specialises in filling top-level or 'C-level' positions. Their candidates are often industry professionals at the top of their field.
There is more than one type of recruitment agency.
No two candidates are the same, each possessing a range of skills and experience that sets them apart from the crowd. There are many different types of recruitment agencies to cater to the needs of different candidates and business clients.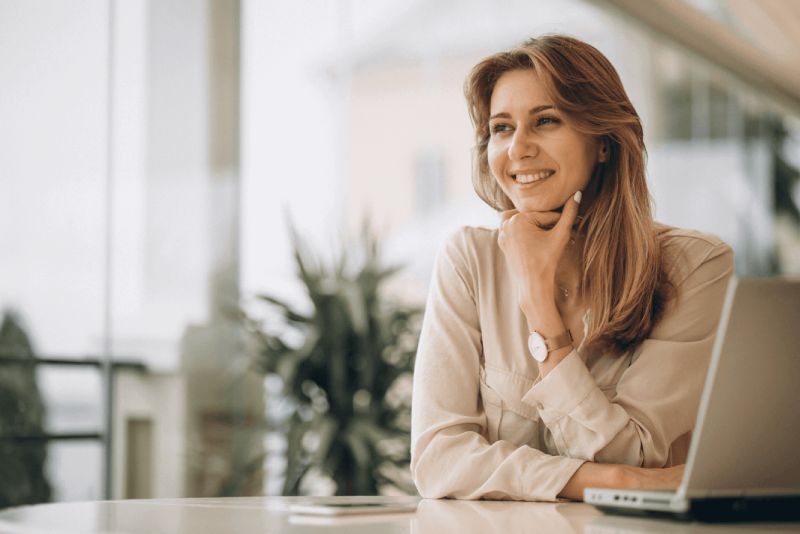 The average job listing receives around 250 applications.
You're going to need a competitive edge to get your foot in the door. Fortunately, MJD Recruitment are perfectly positioned to give you that step up.
The first recruitment agencies can date back to the times of ancient Rome.
Caesar offered his soldiers a financial sum for recruiting others to his army, often an amount equal to ⅓ of the annual salary of an incoming soldier. The army also had people who specialised in recruiting doctors, surveyors, veterinarians, and other professionals, and the processes we use in recruitment today originate from that time.
Signs That You Need To Contact A Recruitment Agency
If you're umming and ahhing about whether to contact office recruitment agencies in Melbourne, Sydney, or Brisbane, here are a few signs to reach out and chat to someone today.
Find Out Why MJD Recruitment Are One Of The Leading Specialist Office Recruitment Agencies
At MJD Recruitment, we have over 60 years of experience in recruitment. We take great pride in our role as a genuine partner to prestigious organisations throughout Sydney, Melbourne, and Brisbane, providing them with the highest quality referrals and recruits for their vacant positions. Likewise, we make sure our candidates feel valued and supported in their journey to find the position that allows them to flourish. So if you're looking for office recruitment agencies in Melbourne, MJD Recruitment can help.
Contact us today.