Unlock Your Potential as a Legal Secretary – Explore a Wide Range of Career Opportunities
As a Legal Secretary recruitment agency, we often speak with Legal Secretaries who feel as though they are 'stuck' or pigeonholed in to a one dimensional career path in legal administration.
Over the years we have seen many individuals develop incredible, long term careers within the legal sector experiencing great diversity and challenge in their roles along the way. But we have also witnessed and supported many to identify their key worth and transition their skillsets in to new industry sectors. 
Developing Strong Competencies as a Legal Secretary
Working experience as a Legal Secretary provides the opportunity to build some strong competencies that are well respected. Exemplary attention to detail, the ability to meet stringent deadlines, experience supporting people under pressure, advanced computer & admin skills, confident communication, reliability, and impeccable presentation are all recognised as key traits in legal support.    
The skillset you develop can open up a multitude of career options, often ones that are not as easily accessible to other admin professionals. Junior Legal Secretaries who start out supporting at Paralegal and Associate level generally progress their career to Intermediate and Senior level Legal Secretary. Many Legal Secretaries at this level forge strong relationships with Partners and often work hand in hand with them for many years, sometimes for their whole career, growing and developing together as the trust and knowledge develops.
Other Legal Secretaries may change roles gaining exposure to various areas of law, enjoying the variety and getting to know the more transactional areas of law, then perhaps switching to a litigious area before finding their passion and the area they want to work in long term.
Utilizing Legal Secretary Skills in Other Industries
Legal Secretaries who move on from working for a Partner (and or a team) in a secretarial capacity have a wide scope of options available to them, its just about figuring which part of the role or the industry you enjoy most. Many people working in law become very passionate about it and this is their driver, for others the career path they choose is based on identifying strengths and knowing where they add value the most.
Some candidates who have discovered a real passion for the legal work do often navigate their way toward a Paralegal role, often supported by the firm they work at and often with additional studies being taken on.
Advancing to Leadership and Management Roles
Other Legal Secretaries will identify leadership skills, moving in to management roles co-ordinating legal support teams, then moving in to office management, practice management and some as far as  HR roles, which also requires additional study part time. Some of our most senior clients in HR came from a legal secretarial background.
Others in law firms might move in to supporting the management team or a Managing Partner or even CEO if they are more passionate about providing support to an executive and developing their EA Skills.
Legal Secretaries who leave the legal industry often pursue a career as an EA. These individuals  generally identify that they like to have more of the coordination style duties in their days, rather than just pure administration. Depending on what stage of their career the move is made, they may commence as a Team Assistant, a Personal Assistant or an EA to a General Counsel with their sights set on working their way up to a C Suite EA role. These options allow the individual to transition out of law firms, but skill utilise their well-developed skill sets and be respected for what they have to offer.
Seeking Assistance from Experienced Legal Secretary Recruiters
If you are feeling uncertain about where you want to go with your legal support experience, please contact us on 02 8042 1840. Genevieve Keane and Martin Dineen are well respected Legal Secretary recruiters who have detailed knowledge and incredible networks across the sector. We are a trusted Legal Secretary recruitment service, confident in being able to help you navigate your path.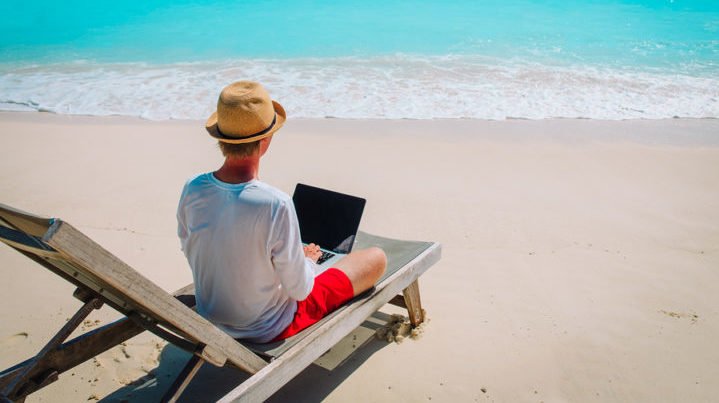 Human Resources Director magazine spoke to Martin about retaining valuable staff in different ways other than promotion to management