Candidates – why align yourself with a good Recruitment Consultancy?
Having to impress a potential new employer at interview is enough, so why go through the effort of sourcing, registering and maintaining a relationship with a recruitment consultancy as well? Here are 10 good reasons:
A recruitment consultancy will have access to a wider variety of opportunities as they spend all day every day sourcing them, whereas you search for a new job only on occasion.
Working with a consultancy can save you time, it's one application with access to a number of opportunities. A quality Recruitment Consultant will create new opportunities just for you, marketing you out to specific organisations based on your individual skills and experience.
An experienced and professional Consultant can assist with salary advice and help with the negotiations when it comes to getting you what you are really worth.
Access to temporary or contract work through your recruitment consultancy is much more readily available when you need it. And you never know when you may need it! The best temp and contract work is given to candidates that the consultancy has built a good relationship with – not to mention the permanent roles too!
Be well prepared! A recruitment consultant can provide you with more insight in relation to an organisation, the job, the interviewer, the culture and so much more when assessing new opportunities and preparing for interview.
Even more help with preparation! A good Consultant can help with feedback on your resume, interview techniques, industry knowledge, presentation skills, career advice etc. etc. etc. Their extensive knowledge and coaching capabilities will impress you.
Recruitment consultancies can put you in touch with companies and opportunities that you haven't even heard of, opening up more scope for career progression and growth in to new areas as well. They know about organisations that will consider people without particular experience, but with transferrable skills like yours and give you access to a whole new path. Remember some organisations only work with recruitment consultancies, so you would never see their job ads directly.

 

A Recruitment Consultant will contact your referees only once no matter how many jobs you are presented to, limiting the amount of times your referees are called upon. Super beneficial if you are a temp or contract employee or interviewing at a number of places at once. You want to keep you referees on side!
Your personal details will be maintained confidential by a professional consultancy and only released with your permission. Ideal if you are interested in exploring opportunities with competitors or keeping your application discreet until you are aware that an organisation is definitely interested and vice versa.
It's a FREE SERVICE for candidates! What more can we say? When you have the support of a professional and caring Recruitment Consultant their assistance at a very challenging or uncertain time in your career can be absolutely invaluable. And it costs nothing!
If you happen to be in the Sydney or Melbourne market looking for EA Jobs, PA Jobs, Legal Secretary Jobs or Administrative Assistant jobs, get in touch with MJD Recruitment. We are a specialist Recruitment consultancy based in Sydney working with Investment Banks, Accounting Firms, Law Firms and High Net Worth Individuals across Australia.
Contact us at MJD Recruitment to learn more about how we can be of benefit to you! 02 8346 6732.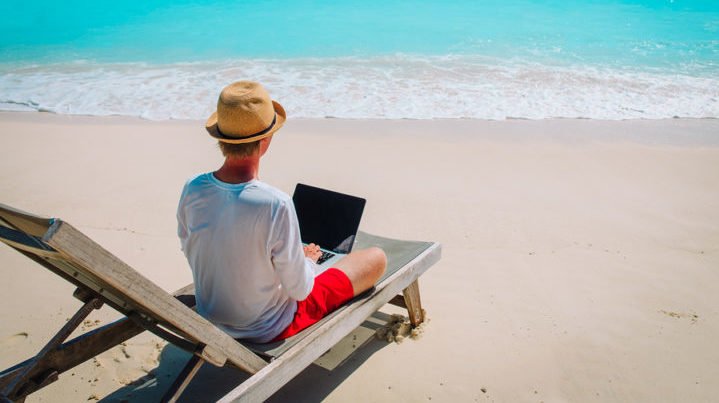 Human Resources Director magazine spoke to Martin about retaining valuable staff in different ways other than promotion to management