When is it time to leave your job?
Sometimes it's really clear in your mind – and sometimes there's an element of doubt. We start a new job with such excitement that our goals and motivators are aligned with what the company can offer, but when bogged down in the day to day of it all do we always recognise when that changes? Here are some signs that might help you to be sure when considering the big move:
Have you lost your motivation?
Is it increasingly difficult to get out of bed in the morning on a work day? Do you dread the end of the weekend and that Monday morning meeting? Are you avoiding social gatherings that include colleagues because you really want to distance your work and personal life? If you can think back to when you commenced the role and how you jumped out of bed in the morning with a spring in your step, but now feel utterly exhausted by the thought of a day at work, it looks as though you have a motivational issue. Think back through the important factors that can affect your motivation at work and consider whether any of these are being impacted now. Some important ones include salary, work life balance, career opportunity, your direct Manager, workplace culture, location and stability.
Are you bored?
If you feel as though you are stagnant, with no growth opportunities on the horizon, it could be a real problem if you are someone that is focussed on career development and stimulation at work. If everything else about the company feels right, it is a good idea to speak to your Manager or HR about the fact that you do want more before taking the leap. You may think that you know what their plans for you are, but you could be pleasantly surprised if you stick your hand up and ask the question. Most organisations will bend over backwards to keep good people, if they are able to diversify your role or make it more challenging somehow until a new internal opportunity arises there could be a 'win win' for you both.
Do you still feel connected to the company values and culture?
For some people it's very important to feel connected in the workplace. Do you believe in the company values and how the management team promotes them? Do you believe that management and HR truly care about the staff? Do you have colleagues that you enjoy working alongside and a manager that you feel proud to represent? Sometimes a change in management or company focus can affect how we feel about the workplace. Try as you might, it just may not be the right place for you anymore.
Have you lost your work life balance?
Working long hours to impress the boss to finally get that promotion, or trying to fit in with a culture of 'staying back late' can take its toll. Some people start out thinking they will do it for a little while to 'fit in' or just while they work towards a goal, then all of a sudden it can become the norm. If you are spending more and more time at work and less and less time doing the things that you love, its potentially time to look for a new role. Particularly if it'smaking you unhappy.
Is your performance suffering?
Usually a pretty diligent employee that gets nothing but praise from their Manager and colleagues about their performance? If you have recently been asked to re-complete your tasks, been questioned about why you are not meeting deadlines and feel your productivity lagging, its likely your performance is suffering due to your lack of motivation. This is definitely a good sign that it's time to explore a new opportunity.
Our recommendation – before jumping out of a fry pan and in to a fire, spend some time analysing which of your motivators is being compromised and why you are unhappy in your role. When you look in to the issue, you could identify that it's only going to be a short lived problem, or one that management could help you with if you approach them about it. If not, start working on updating your resume and brushing up on your interview technique, then call a trusted Recruitment Consultant that can help steer you in the right direction.
If you are a Executive Assistant, Personal Assistant or a Legal Secretary, get in touch with MJD Recruitment at our Sydney office to discuss latest Job Opportunities on offer.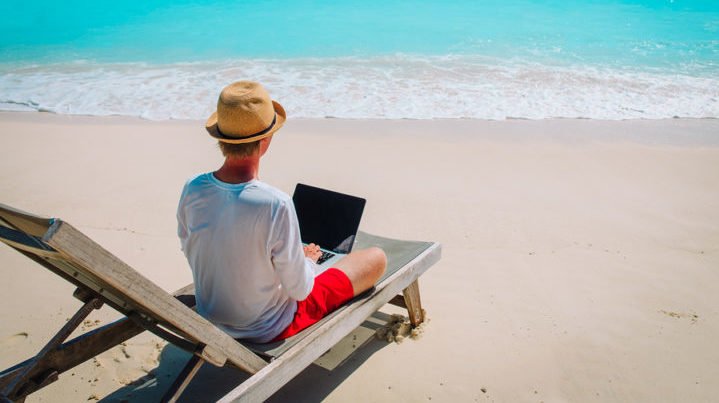 Human Resources Director magazine spoke to Martin about retaining valuable staff in different ways other than promotion to management