Office support professionals – job seeking in a competitive market?
First impressions count! Your resume is often the first opportunity you have to showcase who you are, what you have achieved and what you are capable of – so make it shine.
Review the front page of your resume
In a competitive job market, people reviewing applications, hiring managers and recruiters, will have multiple to plough through. You need to get as much relevant information as possible on the front page of our resume to capture their attention. We believe that the best way you can do this is to have a concise career objective, a career summary table showcasing your experience and your most recent role, responsibilities and achievements all on page 1. Don't treat the first page of your resume like a cover on a novel, get straight to the pitch on why you are a good hire!
Add achievements to each role, not just responsibilities
Did you know that some senior Executive don't have any responsibilities listed on their resumes, only bullet points with major achievements? As an office support professional we don't suggest you go this far, but we do advise that you bundle up responsibilities in to short & concise bullet points showcasing the more responsible tasks first. Under responsibilities have a section titled achievements, add your best 2 or 3 including promotions, projects, cost saving initiatives, awards etc.
Update the formatting, make it look modern and fresh
When you go to an interview you present yourself in your best suit, generally the one that you have purchased more recently, not one that is in the back of the cupboard and a little dated. Your resume needs a fresh and modern look too – and the best part is it doesn't cost money like a new suit, just some research online and your time!
Make sure Linked In and other social profiles are aligned with your CV
We see this time and time again. It says one thing on your resume – and another on Linked In. It may just be an innocent mistake, or the fact that you haven't even thought to go in and update your social profiles. But it sparks questions and puts you on the back foot immediately.
Review and update your work history
Last time you worked on your resume you were a PA. You are now an EA, your responsibilities have expanded and the Exec that you support is more senior. Highlight the promotion and upgrade the responsibilities that you are now responsible for. However, if you find yourself once again applying at Personal Assistant level, review the tasks on the position description and make sure that these are still highlighted on your resume. Review and showcase relevant experience with each application!
Don't include referee details, but testimonials can help
If you have a powerful statement about your performance from a credible referee it can have great impact if you include that rather than a list of names and numbers. Eg."We could not have been more delighted with the input Rachel had in relation to the recent systems upgrade project we completed. Her ability to manage key elements of this project was invaluable" – Practice Manager, ABC Company
Ensure you have a current and relevant career objective
Bold or change the colour of your career objective and make sure it is read! In a competitive market people hiring can pick and choose and you need to make sure you are in the running. Your most recent role may be Personal Assistant, but you have many years experience as a Corporate Receptionist. If you are applying for a Corporate Reception role your summary should read:
"With 10 years experience in corporate reception roles, within well regarded professional service firms, I am now looking for a long term role as a Corporate Receptionist. With recent experience as a Personal Assistant I am able to add value at Reception with advanced computer & organisational skills."
IDENTIFYING YOUR KEY WORTH
In a competitive job market it is important that you identify the job roles & organisations that you could potentially add value to, these are the ones that are going to have more interest in you.
Think about the industry you have worked in and the knowledge you have gained. Eg. working in the Engineering industry you are going to be most valuable to other engineering firms of course, but also potentially with building & construction, architects, in project management, even in government roles possibly. It could then broaden out to electrical, telecommunications, IT and others depending upon the work, partners and clients you have been exposed to. One way to assess where you might add value is to look at where Managers you have supported previously have moved on to, or colleagues – check them out on Linked In!
In terms of job roles, you may have been an Executive Assistant in your last role, with 75% of that role having you function as a Project Coordinator. So you could look at Project Coordinator roles as well as EA roles. These roles are often contract opportunities, so you could be attractive as a perm or contract option. You may have worked in a role that had you supporting a HR Manager, so you could look at HR administration roles etc. Think laterally and highlight the diversified experience on your resume!
APPROACHING ORGANISATIONS DIRECTLY
Even though it pains us to say, in a competitive job market it can often be wise for job seekers to proactively go about approaching organisations themselves. Many younger job seekers will not see this as new advice at all – as online platforms like Linked In took off, so did the confidence to make these approaches, often quite successfully.
So once you have identified your worth, industry and job role wise, do some research on the top 20 companies that you think you could add value to. Prepare your resume accordingly with relevant key experiences and approach them directly, even if they are not advertising. Who knows what is going on behind the scenes – now or in the future! Before social distancing rules were in, we previously saw many candidates successfully obtain work in a competitive job market by knocking on doors and dropping resumes into key people – its doesn't work just at McDonalds!
A word of advice though – if you have already been presented by a recruitment firm, don't then go knocking on the door yourself, your best foot has already been put forward as you have been sold in as a stand out option already!
At this time, please reach out if you need any advice, support or assistance when making direct applications. It is likely we may have had some dealings or gained some market insight in relation to the organisation. Either way we will be able to help you navigate the best way to go about making an introduction for yourself.
Best wishes with the job search. Contact the MJD Recruitment team on 02 8042 1840 with any questions you may have.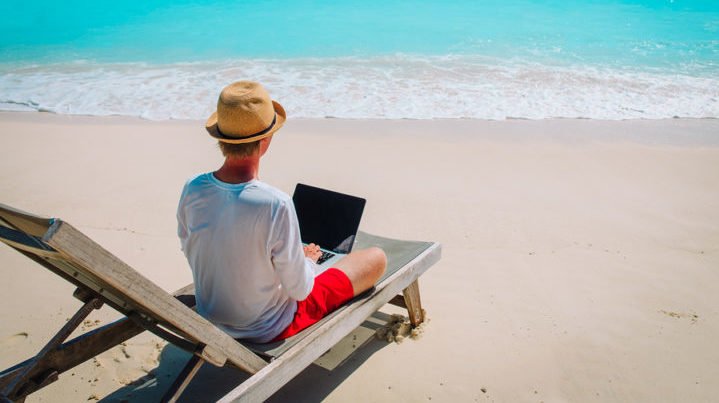 Human Resources Director magazine spoke to Martin about retaining valuable staff in different ways other than promotion to management