How to become a C-Suite Executive Assistant
We are often asked for advice from Executive Assistants on how to prove that you are capable of taking that final step up in to supporting C-Suite Executives. We believe that the following will assist your goal:
Prove that your current workload is more than under control and that you can take on more:
By remaining on top of your workload and always being available to say 'yes' if a new project comes along, you are more than on your way to proving that you are ready to take on something bigger. Don't just meet your deadlines, complete assigned tasks early and communicate to your Manager/s that you have are available to do more. Even better – be the one that suggests the additional tasks or projects, always considering the objectives of your Executive at that time and what in particular could help him or her to reach them.
Investigate and present some cost saving initiatives for the business:
Showing a genuine interest in how you can contribute to streamlining costs for the business will always spark an interest from your Executive, or from a potential one! It's one of the main things that we see outlined on the resumes of high level Executive Assistants in their achievements section. Often at this level there can be a considerable amount of downtime when an Executive is travelling or in meetings outside of the office. If you can demonstrate that you use your downtime working on projects like cost saving exercises, you will not only prove that you have a genuine desire to be a contributor in the businesses financial success, you will show a level of business acumen and savvy that will be highly regarded at the top. It often amazes us just how much money you can save on stationery, catering, travel and telecommunications to name a few!
Demonstrate that you are available 24 / 7:
Part of the role of the C-Suite Executive is to be available 24/7 to the business – and this in turn means that they could potentially need support at any of these times. Show that you have the willingness and capacity to be available. Come in early, stick around during lunch breaks and stay behind at night, even offering assistance to other people in the business if your Executive does not require you. When you overhear that your manager will be required extensively out of hours, offer assistance and support. Propose that you are available to come in on weekends, or request out of hour access to be arranged so they can contact you for help.
Dress to impress:
Need we say more? A C-suite Executive Assistant needs to be the whole package. That is somebody who clearly takes pride in their work and the way that they present themselves. It's an old fashioned saying but it's still true – first impressions count! Working alongside somebody at this level you need to demonstrate that you are ready to be a brand ambassador for him or her every single day. As a general rule we suggest that standards would include a corporate skirt suit, quality stockings with no ladders, closed toe shoes, perfectly groomed nails (with subtle colours), hair tied back, subtle makeup and minimal jewellery. For closer guidelines on this or industry specific tips, speak to one of our consultants.
We hope this helps you in your quest to improve your chances of becoming an elite Executive Assistant. Good luck! If you are an aspiring Executive Assistant or an experienced Executive Assistant looking to make your next career move, get in touch with MJD Recruitment. We are a specialist recruitment agency specialising in Executive Assistant positions, partnering with successful and well established firms across Australia. Being the experts in our field, we can help you with your job search by providing valuable tips and insights that make you stand out and stand apart in a candidate abundant job market.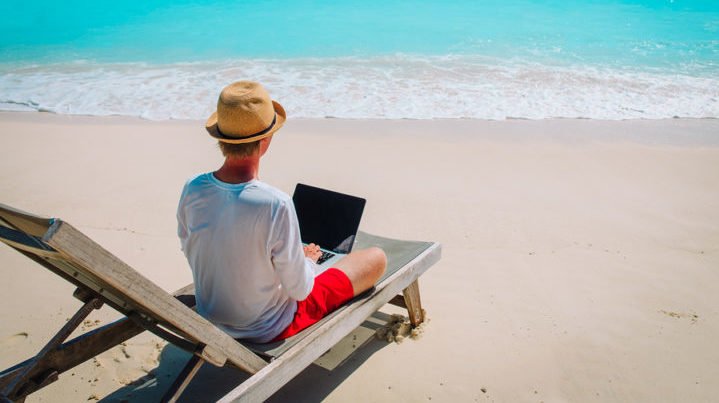 Human Resources Director magazine spoke to Martin about retaining valuable staff in different ways other than promotion to management