Do you 'recognise' but not 'appreciate' your employees?
In the workplace, the terms 'recognition' and 'appreciation' are sometimes used interchangeably. However, they're actually two very different things and you would be surprised which one is most widely requested by the office support employees we speak with on a regular basis.
Recognising employees is about rewarding them for their exceptional performance, such as hitting and exceeding sales targets or KPI's. It is a super important part of motivating people, however it is conditional and based on achievement.
Appreciation, on the other hand, is about showing consistent and ongoing gratitude for who they are as individuals and contributors in your business. In the dictionary appreciation is classified as recognition and enjoyment of the good qualities of someone or something.
Why making sure there is a distinction between the 2 matters
This clear distinction between recognising and appreciating your employees matters because recognition and appreciation are given for 2 very different reasons.
Recognition entails giving positive feedback or rewards based on an outcome. It may be expressed in a formal way with an award, certificate, bonus, promotion or pay raise. It may also be given informally in the form of a verbal 'thank you' or a handwritten note. All of these methods are significant, meaningful, motivating and exciting for many and most employees.
However, while some people or teams succeed in achieving set goals or objectives, there will also be times when failures or challenges happen along the way. This is where appreciation comes in, as it's not focused or dependent on an outcome or achievement.
Appreciation is powerful yet underrated in our opinion – and in the opinion of many of the candidates that we speak with on a daily basis, particularly in the office support profession. Through appreciation, you acknowledge the inherent value of a staff member, peer or colleague as a human being, not just as an employee.
Recognition may help people thrive, but we think it's appreciation that often keeps them happy, loyal and stable. Particularly for those working in a support capacity, who often have great impact with the 'little things' that they do on a daily basis.
When you express your appreciation for others, you're also building trust and goodwill.
Showing appreciation for the people you work and interact with several hours a day need not be a time-consuming and expensive exercise. Consider the following:
These little acts of appreciation show how much you care for your staff's wellbeing. They're easy to do and don't require a huge expense or a lot of effort.
A little appreciation goes a long way
Giving deserving employees recognition and rewarding them is important. But it's often the everyday and occasional things showing appreciation in a simple manner, that go a long way. 
It's these things that help foster goodwill, trust and loyalty in employees and will motivate them to take ownership of their role as individuals and members of your team. 
Our Founder and Managing Director Martin Dineen is one of those special leaders who shows appreciation 'in spades' and has done this since inception of our business. This has not only fostered loyalty and longevity within our team, it has spilled over in to our temporary workforce and network of exceptional candidates looking for permanent opportunities. 
Try it, it works!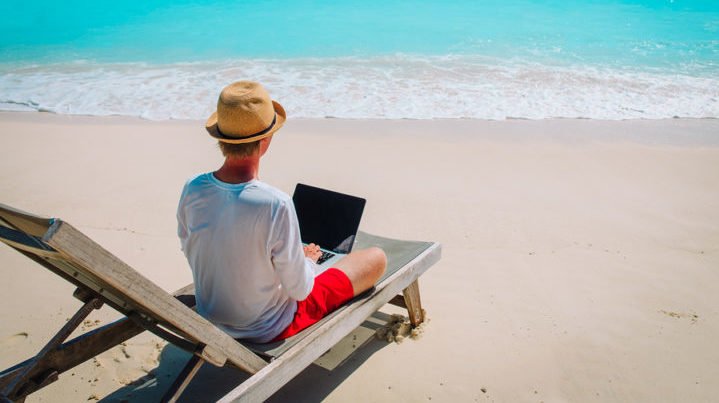 Human Resources Director magazine spoke to Martin about retaining valuable staff in different ways other than promotion to management