Do people really read your cover letter?
Being a recruitment agency, we are surprised at the amount of times we are asked this question. It is clearly something that is on the minds of applicants, so we thought that we would explore why it's so important to you – and the all important question of whether or not they are read!
The Importance of Cover Letters in Job Applications
The feedback we get is that some people put just as much time, thought and effort in to perfecting every word in their cover letter as they do their resume.
Candidates feel as though this is their chance to stand out, to make their application personal and to differentiate themselves from others with a similar resume.
They think that it's the best way to highlight to a recruiter exactly why they should be selecting their resume as one to call.
The Myth of the Cover Letter: Do They Really Get Read?
We can understand why you would think this is the case. Surely a thorough and professional person would read every single word of every cover letter and resume that applies to a role before selecting who they think is best suited to assess further via the telephone or interview right?
Our feedback from Recruitment Consultants, HR and direct hiring managers is, that unless a cover letter is specifically requested, it is rare that it is given much consideration. Don't be too judgmental or despondent in relation to this information – just try to think about it logically. On most occasions by the time an ad is placed, it is generally quite imperative that the role be filled as soon as possible.
Definitely from a Recruitment Consultants perspective, it's very rare that a client says to us take your time with the process. Yes they want us to be thorough and find the right person, but they want it to happen quickly.
Same for HR, Internal Recruitment or direct hiring Managers. They often have to manage the recruitment process in conjunction with other projects or responsibilities which means they want to move swiftly from the ad response stage to the interviewing stage. And when you consider the point that ad response often averages out to be around 100 applications or more…
Focus on Making Your Resume Stand Out
It's like most things in our modern age – we want information that is easy to locate, clear, concise and to the point. The place to stand out, add a personal touch and differentiate yourself is on your resume.
Even if someone does read your cover letter, they probably read it second to your resume, so why not put all of the important information that you want to get across on your primary document for first impressions!
Importance of Career Objective Statement
Our advice is to focus on your 'Career Objective' statement. This should sit under your name and personal details at the top of your resume as the first thing that people will read. Put it in "bold italics surrounded by quotation marks" so that it reads like you are saying it to the audience that is reading it. And what should you include in your 'career objective' statement?
Consider each role that you are applying for and the essential criteria that is being requested.
Adjust your 'career objective' to each application.
Highlight the 3 main reasons that you are a great candidate for the role, your motivators and your preferences, all aligned to what is being requested from preferred candidates.
We aren't saying ditch the cover letter all together, particularly if there is an opportunity or request to include one.
What we are saying is don't put too much attention and energy in to re-writing it each time you submit an application, unless it is being asked of you. Have a very brief, generic, professional paragraph that you can include each time that will be more than enough to show that you are professional, thorough and attentive to following instructions.
Contact MJD Recruitment for Career Advice
MJD Recruitment is a specialist Recruitment Agency based in Sydney focusing on EA Jobs, PA Jobs, Legal Secretary Jobs and other Office Support roles.
If you are a candidate looking for your next role or wanting some career advice then get in touch with us on 02 8346 6732 or email us on [email protected].
Best of luck with your next move!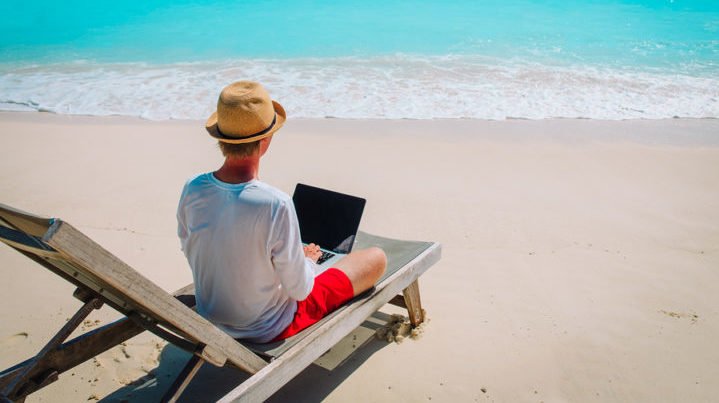 Human Resources Director magazine spoke to Martin about retaining valuable staff in different ways other than promotion to management