6 Factors Candidates Should Consider When Choosing A Recruitment Agency
Finding a new job in a tough market can take months. In fact, according to Indeed Australia, the average time it takes for a job seeker to find a job is 82 days. Therefore, it's crucial for candidates to maximise their resources to find the best career opportunities and land a good job as quickly as possible.
One resource that you must choose wisely is the recruitment agency that represents you.
What is a recruitment agency?
Sometimes confused with the term 'employment agency', a recruitment agency is engaged by an employer or client to source suitable candidates for the job their vacancies. Based on the brief, job description and specifications provided by their client, the recruitment agency will find the best candidate to fill the vacant position. In short, a recruitment agency acts as an intermediary between a company and a job seeker.
If you think you are qualified for a vacancy, you'll do well to work with a recruitment service in Australia, as having an additional party promoting you to prospective employers is highly advantageous.
But before you embark on a new relationship with a recruitment agency please consider that not just any recruitment agency will do.
4 Factors to Consider Before Working with a Corporate Recruiter
There are four factors you still need to consider before deciding to work with a corporate recruiter in Australia (or wherever you are located).
1. Industry or professional specialisation
Top employers usually work with recruitment agencies that specialise in their field or industry. For example, there are recruitment agencies that hire exclusively for oil and gas companies, tech giants, corporates or the healthcare industry.
So, to land a good job within your field of specialisation, it would work to your advantage if you work with a recruitment agency that specialises in it. They have existing and influential relationships that could be highly beneficial to you. They know the benefits and the downfalls of working with most companies in your industry of choice and can help you make big decisions that will affect your career and happiness. And they understand what you do in more detail as they liaise with candidates like you each and every day.
2. Track record of successful placements
Well-established and reputable recruitment firms won't hesitate to provide details of the placements they've made, although they might be duty-bound to not name names. You should also ask how many roles in the same industry they place every month to ascertain if there are enough opportunities coming through them in your field. This is highly advantageous to understand in particular if you are looking for temporary work and need a high volume of opportunities being presented to you.
3. Experienced Consultants
Recruitment Consultants become better and better in their role as their knowledge and experience with a variety of employers grows along with their networks. As their business acumen and understanding of organisational structures develop, they become better 'advisors' to candidates in relation to the avenues that their career could take if they choose particular job roles and paths. In short, build relationships with highly experienced Consultants who have valuable knowledge and networks to share.
4. Quality over quantity
Good recruiters provide their clients with highly qualified and suitable candidates only. Rather than forwarding every single candidate to their client, they will work through applications and choose people who best meet the job requirements and 'fit' for the organisation.
If this is the case, and assuming you are highly qualified and suited, you have a better chance of getting selected for an interview. This is especially true if the client and the recruitment agency already have a long-standing relationship based on trust.
So, to ensure you improve your chances of getting the job you want ASAP, start working with a reputable recruitment agency and stand out from the crowd with your own personal cheer squad.
5. Proactive representation
High-quality recruitment services in Australia have Consultants that are extremely proactive in their endeavours to find you your dream job. They don't sit around and wait for a job vacancy to get called in that suits your skills, experiences and wants – they go out to their networks and promote you, finding hidden job vacancies that your competition won't hear about. How awesome is that!
6. Long term relationships
MJD Recruitment is a highly respected corporate recruitment firm in Australia widely recognised for our long term 'business friendships' with our candidates. We have candidates whom we have placed multiple times in their careers, candidates who have become clients – and some who have gone back to being candidates again. With over 45 years of experience we are trusted career advisors, not just recruiters and our Consultants have great longevity in our business.
If you want to learn more about our consultancy please contact us on 02 8042 1840 or 03 8639 5530.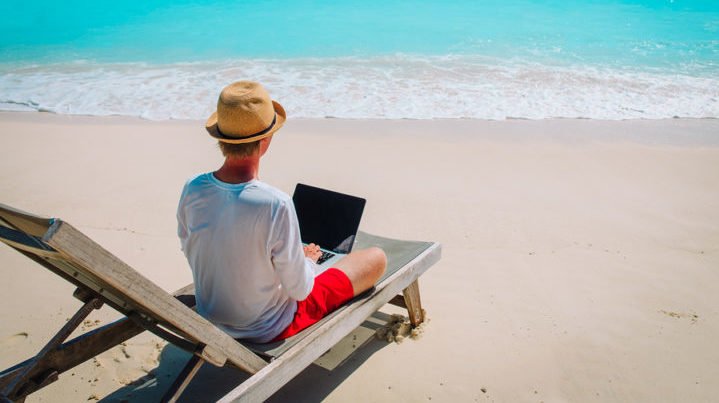 Human Resources Director magazine spoke to Martin about retaining valuable staff in different ways other than promotion to management