5 ways to develop experience that will help change your career
Continuous career management is crucial if you wish to be both successful and happy as you continue to invest hours of your life in to your job. Finding the optimal career path that's not only financially rewarding but also personally fulfilling is the dream of many – but how many are willing to invest their time into this pursuit?


We have been told by a CEO of  a major corporation that office support professional's with a willingness to take their career growth in to their own hands are the most highly regarded and considered.
Even if you are unsure of where or what the final destination is for you, developing your talents and skills to broaden your opportunities will help find the best career path for you. This could entail changing jobs a few times. But how do you change careers without necessarily starting at the bottom of the ladder all over again? This isn't financially viable for many people and the desire to feel more 'secure' in longer term employment is understandably a priority for many right now. So what else can you do?
1. Check for secondment opportunities within your company
Advise your Manager or HR team that you are keen to hear about any secondment opportunities within your organisation. Check if you can work on or assist with any projects in the area you desire to develop within. This may mean working some extra hours to get your primary duties complete whilst assisting on the project – but as the saying goes 'no pain no gain'.

You can also request to be mentored by an expert from a different department that you're interested in gaining knowledge within, opening up the chance to be exposed to other opportunities. Seek permission to 'job shadow' other employees to learn about different roles in your company. Doing so will not only broaden your skills but also increase your awareness of what you are interested in and your ability to add value.


2. Find internships related to the role you want
Seek out internship programs in the new career path you want. For example, if you're working as a Receptionist but would like to shift your career and work as a Marketing Assistant, you can look for an internship at a firm that will allow you to do so outside of normal work hours. The 'new norm' of working from home has made this so much easier to obtain and successfully achieve within.

If you do well enough in an internship, you're also opening yourself to the chance of getting hired for a position in the company or being referred to someone else by them within their network.


3. Get a weekend part-time job
If you are employed full time, you can opt for a weekend part-time job that's related to the work you want. You could be an Executive Assistant looking to shift to events management. You can apply for part-time work as a party assistant, planner or entertainer. Doing this would put you in touch with events management organisations and professionals and immerse you in relevant experiences.


4. Volunteer
Doing volunteer work in the community can show that you possess crucial people skills that are useful in almost any role you put your mind to. However volunteering comes in many forms. For example, a candidate who really wanted to get in to the real estate industry with no relevant experience, offered her services as a volunteer working on weekends at a firm for 3 months. This valuable experience proved not only her capabilities but also her commitment to becoming a professional in the sector – she was offered a permanent job.


5. Go back to school
Enrolling in a course could be a significant expense and requires a lot of time and effort. So, you need to make sure it's in line with your desired career path and beneficial for your goals. It would also help if the education you acquire will allow you to work in the field you want without necessarily having any experience. Once again, with many people working from home in a full or part time capacity now, the time previously spent travelling can be put towards learning and growing. One of those silver linings that we are all holding on to right now!
If you want to have a chat with one of our highly experienced recruitment team in relation to your career goals and how to work toward achieving them please give us a call on 02 8042 1840.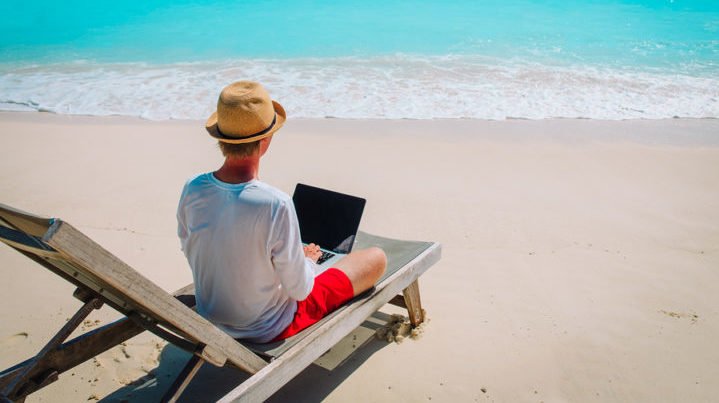 Human Resources Director magazine spoke to Martin about retaining valuable staff in different ways other than promotion to management